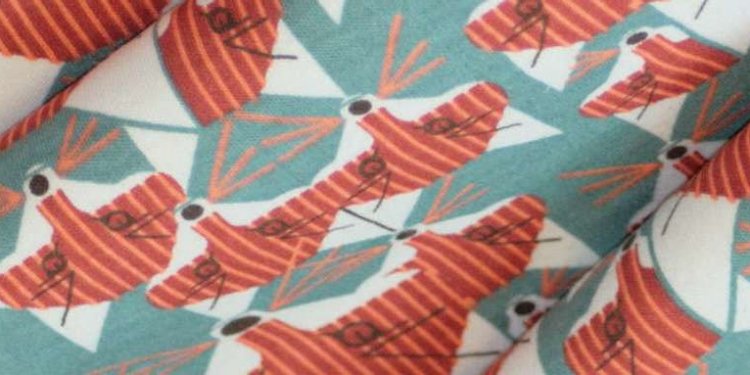 Cotton Jersey knit fabric
Jer•sey [jərzē]: Jersey fabric is a type of knit textile which can be made with many different fibers-such as cotton, hemp or wool. The textile is named for the island of Jersey, one of the Channel Islands, located between England and France. The fabric is warm, flexible, stretchy, and very insulating, making it a popular choice for the layer worn closest to the body. Jersey also tends to be soft, making it very comfortable. A knitting machine is used to make jersey, since it can create the small, even, close grained stitches associated with jersey fabric. Like many other knit fabrics, jersey fabric has a right side and a wrong side. The right side of the material is marked by a series of very small lines which run vertically, and the wrong side has a horizontal grain. In most cases, a garment made from jersey fabric is sewn with the right side facing out, unless the seamstress is making a deliberate stylistic choice.
Suggested uses: Tee shirts, swaddle and receiving blankets, dresses and skirts, camisoles and tank tops, babies' layette items and clothing.
Share this article
Related Posts