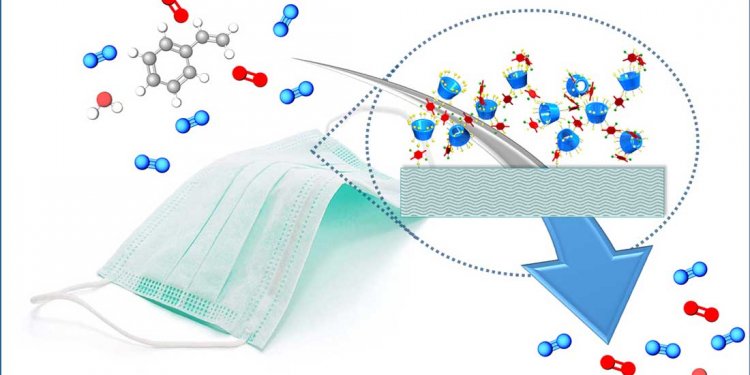 Manufacturing process of cotton fabric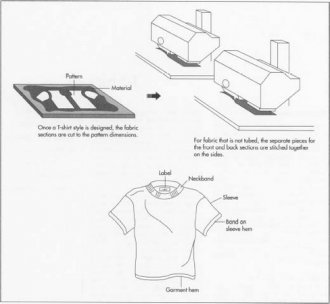 Background
T-shirts are durable, versatile garments with mass appeal that may be worn as outerwear or underwear. Since their creation in 1920, T-shirts have evolved into a two-billion dollar market. T-shirts are available in a variety of colors, patterns, and styles, such as the standard crew neck and V-neck, as well as tank tops and scoop necks. T-shirt sleeves may be short or long, capped, yoked, or raglan. Additional features include pockets and decorative trim. T-shirts are also popular garments on which to display one's interests, tastes, and affiliations using customized screen prints or heat transfers. Printed shirts may feature political slogans, humor, art, sports, as well as famous people and places. T-shirts are also inexpensive promotional vehicles for products and special events.
T-shirts fit just about anyone in any size, from infants to seniors. Adult sizes are generally small, medium, large, and extra-large, while sizes for toddlers are detennined by month and weight. In addition, to compensate for the larger heads of infants relative to their bodies, shirts are specially designed with shoulder openings that may be fastened with buttons or snaps.
Raw Materials
The majority of T-shirts are made of 100% cotton, polyester, or a cotton/polyester blend. Environmentally conscious manufacturers may use organically grown cotton and natural dyes. Stretchable T-shirts are made of knit fabrics, especially jerseys, rib knits, and interlock rib knits, which consist of two ribbed fabrics that are joined together. Jerseys are most frequently used since they are versatile, comfortable, and relatively inexpensive. They also are a popular material for applying screen prints and heat transfers. Some jerseys come in tubular form, simplifying the production process by reducing the number of seams. Rib knit fabrics are often used when a snugger fit is desired. Many higher quality T-shirts are made of durable interlock rib knit fabrics.
Share this article
Related Posts