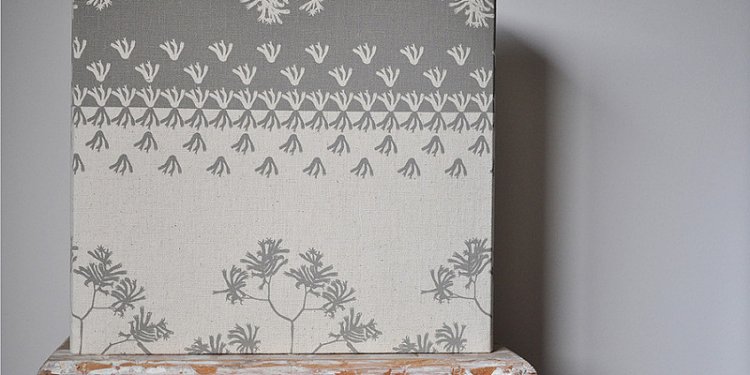 Organic cotton fabric Australia
Making the best possible environmental decisions has been a careful consideration for Umbrella Prints in everything from base cloths to packaging.
GOTS certified 100% organic base-cloths in hemp/cotton and cotton; water based inks, single screen runs to reduce water wastage, recycled and/or recyclable packaging; wrap for large packages made from used rubber.
Umbrella Prints are actively engaged with seeking out new opportunities, no matter how small, to minimise environmental impact.
Along with the practical elements of environmental care in production Umbrella Prints embraces design thinking and creative process as a means of encouraging new ways of doing more with less. The annual Umbrella Prints Trimmings Competition, now in its 5th year, is essentially a design challenge and the ultimate metaphor for looking at 'waste' product with new eyes.
Studio
Umbrella Prints work from their light filled studio in Stepney, South Australia which is also an art studio for children, Nest Studio. The lively combination of children's art classes and
designers printing
and cutting fabric produces a great creative atmosphere where paintings and designs are pinned straight to the walls, inspiring assemblages of objects; flowers, images collect on the table and the pinboards and picture books mix seamlessly with coloured swatch books.
See also:
Share this article
Related Posts