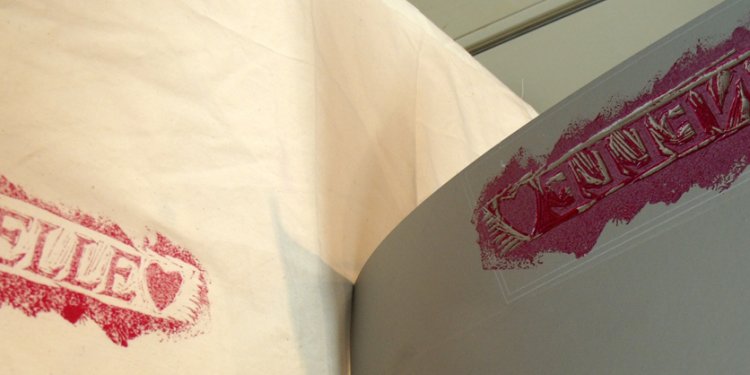 Printing on Linen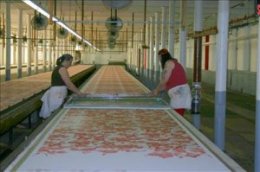 We specialize in high end hand silk screen printed fabric for the decorator industry. Our manufacturing expertise allows us to work with interior and exterior fabrics of all types. Our low minimum yardage allows new entries from the textile design marketplace.
Our Specialties:
Our specialty is VAT Dye printing on natural fabrics (cotton, linen, union)
We use silkscreens to print on our 50 yard long tables.
We offer production of as little as 25 yards.
We can print up to 30 or more screens in a design project.
Our colorshop is capable of matching your color choices consistently meeting acceptable industry standards.
Eco Friendly materials, methods, and disposal

Fabrics:
We offer a full line of cottons, unions and linens.
Acrylic fabric suitable for outdoor use, exterior design products.
Preparation:
We prepare all of our fabrics for printing in house.
We desize greige goods- remove the natural waxes and sizing.
We bleach the goods upon request- to a "whiteness" standard.
Upon completion- the fabrics are pre-shrunk prior to printing.
Dyes:
VAT dyes-exceptional fastness properties, no stiff feel.
Pigment dyes-suitable for multiple applications.
Hi-Lightfast Pigments-on Acrylic fabric for outdoor use over 500 hours.
Direct dyes-for tinting the overall fabric-"tea-staining".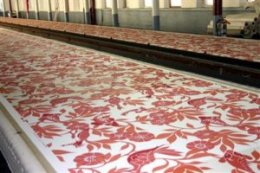 Finishing:
Chintz finish- glaze
Cold Calendar- light luster finish, softer hand-sheetings and percales
Schreiner finish- light luster finish, softer hand- heavier weight fabrics
Teflon coating- water and stain resistant
Curing- for heat setting pigment dyes
We prepare all of our fabrics for printing, then print, finish, inspect, and ship from our facility in Westerly, Rhode Island.
As a contract fabric printer, we offer exceptional quality to the high end decorator market.
Our ability to offer low minimum yardage production also makes our fabric printing service available to artisans, textile designers, boutique interior designers and other new entries in the market.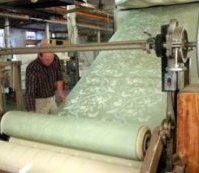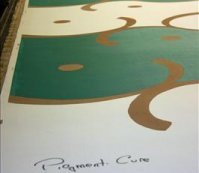 Share this article
Related Posts