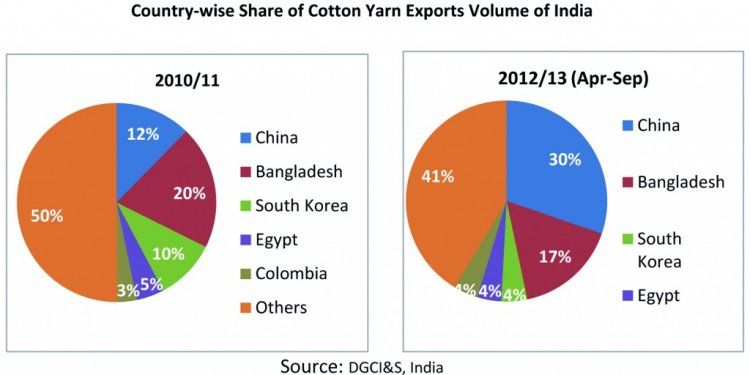 What is cotton textile industry?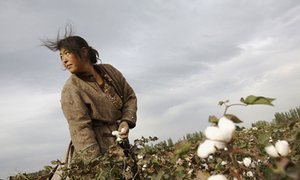 The training the BCI has given to farmers has already been shown to lead to a significant reduction in the use of pesticides and increased profits. Photograph: China Photos/Getty Images
If you speak to any business leader on sustainability these days, what's uppermost on their minds is the issue of scaling up.
While Apple's iPad, for example, quickly transformed the market for computers, why are innovations in sustainability failing to reach scale, even when they have proved their worth?
The Better Cotton Initiative, which is backed by companies such as Levi Strauss, Marks & Spencer, IKEA, H&M and Adidas, believes it can transform the textile market and make it more sustainable. If they are proved right, it would have a marked impact not only because cotton is used in 40% of all global textiles, but also that 300 million farmers in 80 countries rely on it for their livelihoods.
The BCI is taking a top down and bottom up approach. While the consortium of apparel companies put pressure on their supply chain to guarantee a market for 'better' cotton, the BCI also works in partnership with NGOs, such as the Solidaridad Foundation, to train farmers to meet that demand.
But unlike programmes such as Fairtrade, there is no formal product labelling system for consumers and no premium paid to the farmers. This may lead to accusations that the apparel companies are trying to have their cake and eat it, by proving their sustainability credentials while keeping farmers in poverty.
But such accusations won't be fair. Michael Kobori, head of Levi's global sustainability programme, says that by taking out the need for labelling, the consortium's cotton can flow into the entire supply chain rather than being limited to clothes that can prove they are 100% BCI certified. By not paying extra to the farmers, there is a much higher chance of the initiative reaching scale because it will not be hemmed in by being seen as a niche premium product.
Share this article
Related Posts