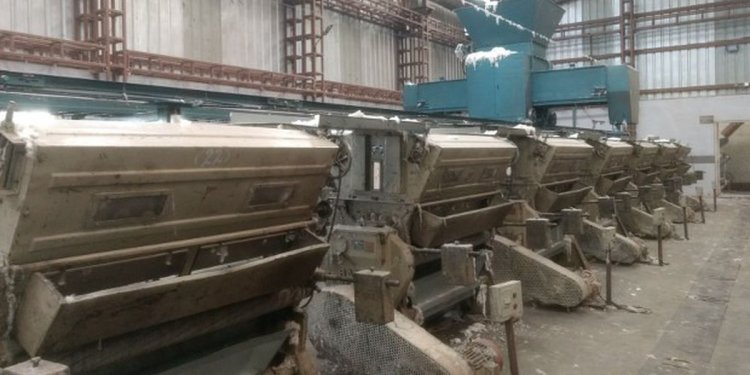 Cotton textile industry Ahmedabad
"It was far from inevitable that a modern textile industry should have developed in the city of Ahmedabad. In some ways it was even an unsuitable place for one, " observed urban historian Kenneth Gillion. Lack of suitable fuel, an unfavorable climate and inferior quality of cotton grown in the region were Ahmedabad's main disadvantages. There was no suitable port nearby and the British railway tariff structure proved that Ahmedabad had no geographical advantage in nurturing the modern textile enterprise.
However, according to Gillion, "Ahmedabad's advantages…were indigenous; they were not locational but social and moral." The city's 'vanias' (business class) remained attached to the city, even in adversity. She had experienced and prestigious financiers and merchants and a skilled work force in her weavers and artisans. The city had long specialized in textiles and was able to carry over her technique and skill into the machine age. Its dominant ethic of hard work, frugality and money making suited the rigors of modernization and met the need for capital. Moreover, trade and finance had had a long-standing relation with production. By the mid-19th century, there was a considerable accumulation of capital and Ahmedabad's financiers were looking for profitable avenues of investment. They put their money into textile mills.
Ahmedabad's first cotton textile mill, the Ahmedabad Cotton Mill, (owned by the Ahmedabad Spinning and Weaving Company Limited, a joint-stock company) started production on May 30th, 1861. It was a spinning factory of 2, 500 spindles employing 63 workers, and catered to the requirements of yarn for the local handloom weavers. It was founded by Rao Bahadur Ranchhodlal Chhotalal, an entrepreneur of Ahmedabad, with an initial capital of Rs 1 lakh and nearly 15 years of groundwork, much of it unsuccessful.
Ranchhodlal Chhotalal's venture attracted others and two more mills were built in 1871 and 1877 by Rao Bahadur Bechardas Ambaidas and Sheth Mansukhbhai Bhaghubhai, respectively. By 1916 there were 51 mills in Ahmedabad and in 1935 there were 67 units in the city. The earliest textile entrepreneurs adopted a unique system of industrial financing - they secured funds from small depositors on personal security. The industry reached its peak in the 60s, when the number of mills hovered around 70, providing employment to around 135, 000 persons, with an annual production of 1, 146 million yards worth over Rs 100 crores (1961). The post-70s era saw large-scale fragmentation of the industry, with government policy heavily biased towards the handloom and power loom sectors, resulting in a downslide of the organised mill sector, which remains unabated even today.
Share this article
Related Posts