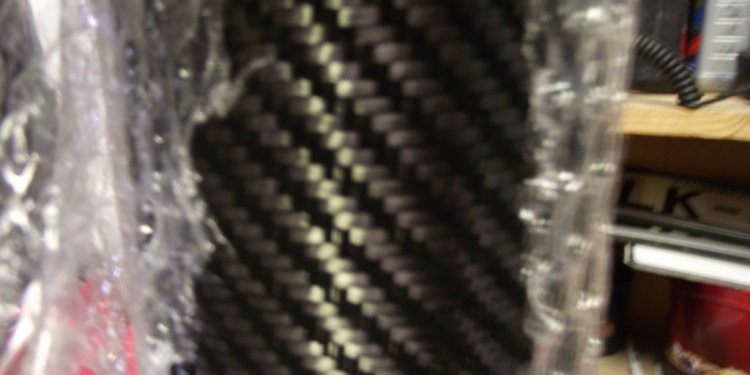 Double Twill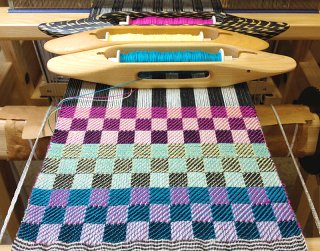 After weeks of fiddling about on the computer with possible Pattern Presets for the double twill samples, I finally got the first batch woven. What a revelation! There is no computer simulation that comes close to the real thing where yarn is concerned. Just my opinion, of course. For more information about Pattern Presets, see The Woven Pixel (more info on sidebar under books).
I selected magenta, yellow, and turquoise as my three wefts on this black & white warp. The subtle distinctions between the various twills and single & double weft combinations is very encouraging. Above picture shows the first 18 combinations. Tomorrow I'll weave up the remaining 18. Click to enlarge.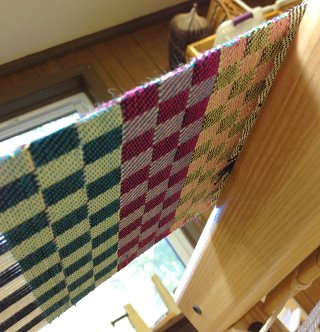 All the twills on the back are 2/2; unexpected combinations emerge. I consider this the "wrong" side. But you never know...
Be careful standing back up after peering under the loom!
One of my goals in weaving these samples was to see how the unmercerized 16/2 cotton would behave at 60 epi in a 15 dent reed. So far no problem, although I do see a very slight fuzziness developing on the warp ends in front of the reed. I'll have to keep an eye on them. If there is any significant breakage I may have to rethink the 16/2 cotton for the jacquard warp.
Related articles
Share this article
Related Posts