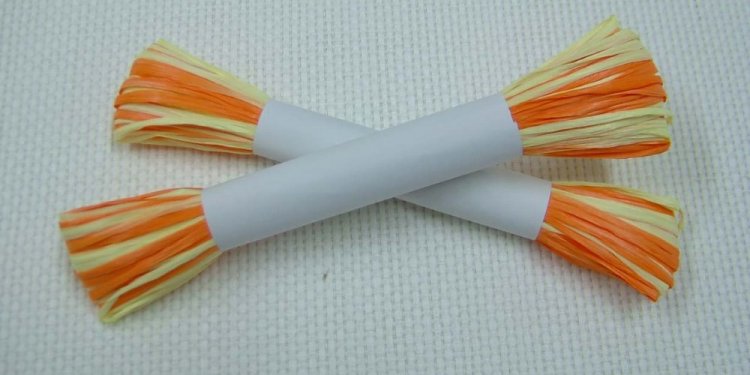 Filament yarn uses
• • •
n addition to the traditional consumer products, such as apparel, carpets, upholstered furniture, bedding and window treatments, manufactured fibers are used in many less obvious ways. Tire cords made of polyester, nylon, aramid or rayon give the strength necessary for tires to run at high speeds and withstand a variety of road hazards. Reinforcing fibers of nylon, aramid, glass and other high-tech fibers provide the strength and rigidity needed by composite materials used for everything from auto bodies and bath fixtures to sports equipment. Use of fabrics for engineering and building construction is a rapidly developing area. Highly sophisticated medical devices, from artificial arteries to antibacterial wound dressings are based on manufactured fibers. Electronic circuit boards make wide use of fiber composites. The list appears endless and new applications arise continually. Here are some of the more common uses for specific manufactured fibers in today's economy:
Acetate
The largest volume application for acetate fiber is cigarette filters, but it is also widely used in women's wear. Alone, or in blends with manufactured or natural fibers, acetate imparts a luxury feel and drape valued by fashion designers.
Acrylic
Acrylic was once regarded primarily as a cold weather fiber for blankets and sweaters. By modifying the basic fiber, engineers now produce acrylic that expands the look and feel of sweaters to year-round use, provides socks with greater comfort and significantly longer wear life, and that blends well with polyester and rayon in other garments.
Aramids
Aramids are used in protective garments for firemen, police, and the military. Lighter and tougher than steel, a seven-layer aramid undervest weighing only 2-1/2 pounds can stop a .38-caliber bullet fired from a distance of 10 feet. Each year, more ways are found to use these fibers in industrial applications as replacements for steel, fiberglass, asbestos, aluminum, and graphite. Yachts use sails of aramid fibers because of their stability; skis with aramid fiber cores have increased flex life, greater strength, and better performance.
Lyocell
Lyocell, the newest of the cellulosic manufactured fibers, is wrinkle-free, and washable. Its yarns have an especially soft and luxurious touch, and finds use in casual and upscale jeans, shirts, and other garments.
Nylon
Nylon carpet yarn resists stains, hides soil, resists mildew and bacteria, and prevents static. High-filament nylon yarns are often blended with spandex and used in athletic apparel, swimwear, and hosiery. Nylon safety nets are used to protect construction workers from falls. In the Arctic, the Army uses three-dimensional nylon fabrics for insulated shelters that keep inside temperatures at 50 degrees Fahrenheit when outside temperatures drop to as low as 65 degrees below zero.
Olefin
Olefin fiber is used in artificial turf for athletic fields, disposable diapers, housing insulation, protective garments, road-paving fabrics, and tear- and puncture-resistant envelopes. It is also the fiber of choice for extreme-cold underwear. A high-strength, high-density olefin fiber has been developed that is ten times stronger than steel. It is also used to reinforce hoses and power belts, and in athletic and automotive equipment. Lightweight olefin has largely replaced jute as backing for carpets. Olefin and acrylic sandbags are used on highways as crash barriers and on levees to prevent flooding. Nonwoven olefin and polyester fabrics control erosion on steep slopes, line roadside ditches, and re-enforce streambeds and shorelines.
Microfiber
Manufactured fibers are now being produced with the feel, look, and drapability of the most expensive silk. Commonly known as microfiber, these are superfine polyester, nylon, acrylic, or rayon fibers. Its use is growing rapidly in the apparel industry, due to its luxurious feel, ease of care, strength, and comfort.
Polyester
Polyester has a high strength-to-weight ratio, and is the most widely sold manufactured fiber. It is utilized in all types of clothing, home furnishings (bedspreads, sheets, pillows, curtains, furniture, and carpets), and as a reinforcing fiber in tires, belts, and hoses. It is also the most heavily recycled polymer in the world. New insulating polyester fiberfill products - put to the test by climbers on Mount Everest - are used in climbing suits, sleeping bags, parkas, and other high-performance outdoor wear. Polyester fleece lines dry suits to permit winter windsurfing.
Rayon
Rayon's versatility and color range long have made it a popular fiber in apparel and home furnishings. Ultra-fine rayon gives blouses and dresses a silkier look and feel. High-wet modulus rayon, used alone or in blends, produces apparel fabrics that are wrinkle and shrink-resistant. They hold color well and can be washed rather than dry-cleaned. Rayon filament is used in tire cord, fiber deniers, suit linings, and jewel boxes. Flame-resistant rayon/wool blends are used in commercial airline seats.
Share this article
Related Posts