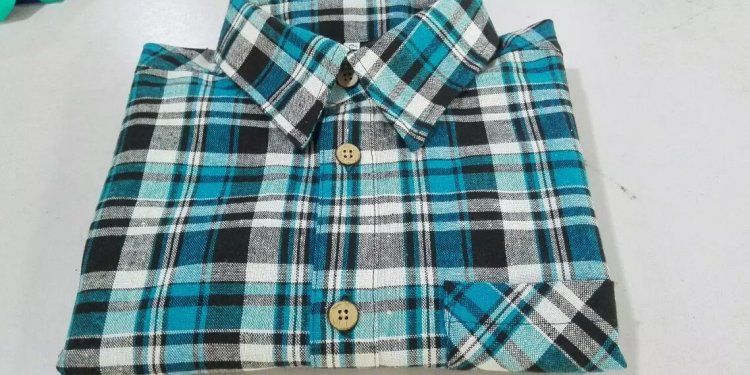 Yarn Dyed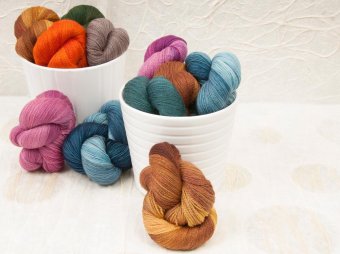 Hand dyeing yarn at home is like dyeing your own hair. Both yarn and hair are precious assets, and disastrous results could cause fits of crying and even anger.
Animal fibers - wool, mohair, alpaca, or any other fiber that comes from an animal - are one of the most simple fibers to dye because the dye clings quite easily to the fibers. If you've dyed any type of fiber before, including your clothing, then you'll have no problems dyeing animal-fiber yarn.
If you're not sure how to hand dye animal-fiber yarn at home, consider these tips on how to hand dye yarn. The hardest part is deciding on a dye color!
Prepping your yarn
Before dyeing, yarn needs to be tied loosely in a skein. You want the yarn to be dyed evenly and soak up all the dye, so that's why a skein is preferred. If your yarn is wound into a tight ball, the fibers on the outside will be much darker than the fibers that are on the inside.
Wash the yarn in a mild soap, rinse it, and let it soak until you're ready to start dyeing. You should also add a bit of vinegar to this wash unless you're dyeing with Kool-Aid, which doesn't require any vinegar.
What to wear
I'd suggest wearing an apron and some rubber gloves when dealing with any type of dyeing. You may even want to wear an old T-shirt just in case.
Dye
Besides dye you'll find in your local craft store, there are several options for what you can use to dye yarn. Here are two of the most popular:
1. Kool-Aid
When I was a kid, it was trendy to dye your hair with streaks of Kool-Aid. Guess what? Kool-Aid is also a great way to dye yarn a rainbow of colors.
Remember that Kool-Aid only works on animal fibers, so if you decide to dye a synthetic yarn, like an acrylic, you'll need to use another type of dye. Be sure to also buy sugar-free Kool-Aid. One package per ounce of yarn should do the trick.
2. Food coloring
Food coloring, like Kool-Aid, works well for animal fibers. Drops or gels both work just fine; just be sure to stir the food coloring until it completely dissolves before adding the yarn to the water. The amount of food coloring you use will depend on how many ounces of yarn you have, plus how bold or dark you want your yarn's color.
1. Kettle
A stovetop works well for dyeing. Just dissolve your dye separately in a small container, then add the yarn and dye to the kettle. Add enough water to cover the skein of yarn completely. Remember that the amount of water will not affect the color; the color is dependent on the amount of dye you use. Turn on your stovetop, heating the water until it is almost boiling. Cover the pot, turn off the heat, and let your yarn sit for about half an hour. You can stir it a few times, which also allows you to check out the color! When the half-hour is up, rinse the yarn in warm water, moving it around gently. You don't want to use cold water or agitate the yarn because that could cause the yarn to felt.
Share this article
Related Posts