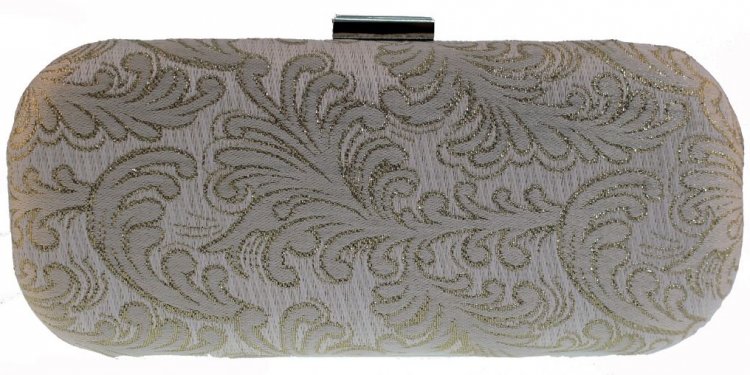 Oriental Brocade
Stencil Pattern Size: 7"w x 18.75"h
Stencil Sheet Size: 9"w x 20.75"h
Single Layer Design
SKU#: 1041S
The beauty of stencils is in their versatility and endless opportunities to customize your home decor! Check out the list of Stencil Ideas below. For even more creative tips and ideas for using stencils for DIY decorating projects, visit our .
Use to create the look of wallpaper in a room, at a fraction of the cost AND in the paint colors of your choice. Try our - specially designed for fast, easy, and mistake-proof stenciling.
Want less stenciled pattern? Simply stencil an accent wall in your room with a to create a colorful focal wall in a bedroom or living room.
Inexpensive furniture facelift: pair one of our many with to turn inexpensive thrift-store furniture into a custom showpiece.
Create custom wood or canvas wall art. Our collection features fun floral, bird and other stencil motifs that make great accents on DIY wall decor.
Paint your own fabulous custom fabrics. Stenciling on fabric is easier than you think! Stencils can turn inexpensive pillows, curtains and tablecloths into "designer decor"! Use the same stencil design on multiple fabrics to create a coordinated look. Our are ideal for stenciling on all types of fabric.
Stencil a special room for the wee ones in your life. There is no better room to get creative with paint and add a loving touch than a child's room. Our collection offers sweet and special options for boy's and girl's rooms alike.
Stenciling is a fast, easy, and inexpensive way to customize and update any surface in your house with paint, including walls, floors, ceilings, furniture, and fabric. Stenciling is generally done using either or . You can stencil with craft acrylic paints, latex wall paint, or our specially designed . The key to successful stencil projects is to use a "dry" brush or roller that has been offloaded to remove the excess paint that can seep under the stencil. Are you ready to try stenciling?
We have created a series of here that guide you through the basic stenciling techniques with .
Quick Links:
Our stencils are laser cut in our San Diego studio from durable 10mil Mylar plastic sheets. With minimal care, stencils can be used repeatedly for many different projects and on multiple surfaces. Use them to stencil patterns on walls, wood, concrete, furniture, tile, fabric paper, cork, canvas, and more.
Decorating with stencils is economical! All you need are some basic and paint to create a patterned wall or surface at a fraction of the cost of wallpaper.
Stencils give you endless custom color options. Simply choose the color to match your décor to create a coordinated look.
There is a available for every decorating style! We are continuously updating our stencil collections to offer you everything from timeless patterns to the latest design trends.
Stenciling is easy to learn, fun to do, and provides you with a rewarding decorating project you will be proud to share! Visit our pages to get started now…
Contact Us:
Order Line: (800) 747-9767
Email: sales@royaldesignstudio.com
Office Hours: Monday - Friday 8 am to 4:30 pm (PST)
Shipping Policy: WE STOCK ALL OF OUR STENCILS AND SHIP FAST! All orders typically ship the same or next business day via your choice of USPS or FedEx delivery, including expedited and international shipping. You can select your shipping preference upon checkout. Domestic shipping delivery times to most contiguous US locations is 2 to 5 business days. International options available. You will be emailed a tracking link upon shipment for your convenience.
Share this article
Related Posts