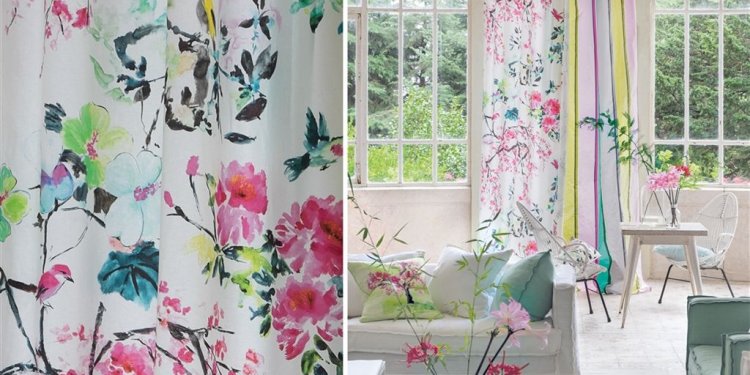 Fabric designers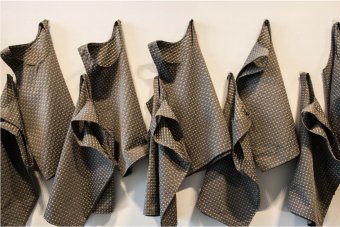 It is our goal for each student to learn the various aspects of fabric design including the design process, woven structure, surface printing, material exploration and various non-woven techniques.
The program emphasizes studies in drawing, painting and color as a way of building the foundation for individual artistic expression. Whether choosing to design for industry or to create fine artwork, research into new ideas, materials, methods and design, applications are continually expected.
Area VI
ARHI 2400, ARST 1040, ARST 1050, ARST 1060, ARST 1070, ARST 1080, ARST 2700
60 hours and minimum grade of "C" required for all courses.
Area Admission Requirements
Portfolio Review for Fabric Design (including consideration of GPA)
Courses
Fabric Design Courses: 24 hours from the following:
ARST 2710 Surface Design
ARST 3700 Weaving I
ARST 3710 Advanced Weaving
ARST 3730 Screen Printing
ARST 3760 Advanced Studio Practices
ARST 3770 Design for Industry
ARST 3780 Material Futures
ARST 4700 CAD for Textiles
Fabric Design Electives: choose 3 hours from the following:
ARST 3720 Textile Concepts
ARST 3750 History of Fabric Design
ARST 4780 Directed Study Fabric Design
Related Studio Courses: 9 hours
ARST 2010 or 2100 Intermediate Drawing or Introductory Painting
ARST 2210 Introductory Photography
ARST 2800 Introduction to Digital Imaging
Studio Electives: 12 hrs
ARST, ARGD, ARID courses at the 2000/3000/4000 level in any area with the school including the following:
ARST 4930 Internship in Art
ARST 4900 Technical Problems
ARTS 4920 Seminar in Contemporary Art
Studio electives can include six additional hours of fabric design coursework
Senior Exit: 3 hours
ARST 4710
(requires a senior exhibition, critique, portfolio, and evaluation)
Art History: 9 hrs
ARHI 3000/4000 level (take two 3000-level courses before enrolling in a 4000-level course)
Student Profile
Students must be sensitive to and enjoy working with a variety of materials; must be able to master hand-manipulated techniques and enjoy using tools that are essential in the various fabric processes; must have a sensitivity of and appreciation for color, pattern and texture; must be willing to spend many long hours in studio work and be prepared to meet deadlines. The ability to draw is essential in order to bring ideas to reality in most of the work in fabric design. It is especially important in designing for flat pattern in fabric surface design. The ability to visualize objects in two-and three-dimensional form and "construct" these ideas is required.
Employment
One area of employment open to majors in fabric design is designing for industry. This could involve designing woven, printed, knitted fabrics, as well as carpet and rug design. Many of our graduates hold responsible positions with a variety of textile firms. With a degree in Art Education or an MFA degree, there are possibilities for teaching fabric design. Some opportunities exist in community, adult education and summer camp programs. There is also the opportunity for outstanding craftsmen to establish their own studios, receive commissions from interior designers or to sell work through galleries, craft shops, etc.
Share this article
Related Posts