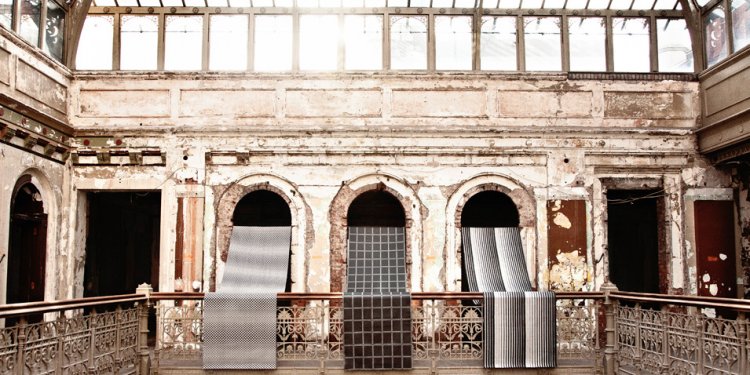 Printing designs on fabric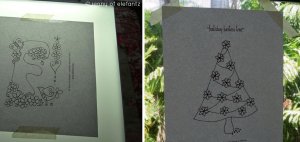 Pre-printed patterns are the basis for many embroidery, quilting and sewing projects. After all, the reason we buy the patterns is because talented designers have done all of the hard work for us. See how these two industry experts have perfected transferring designs to fabric. All we have to do is trace and stitch!
Whether you embroider, sew or quilt, sometimes converting the pattern to fabric is the most tedious part. Looking for a better way? We have the solution!
Get illuminated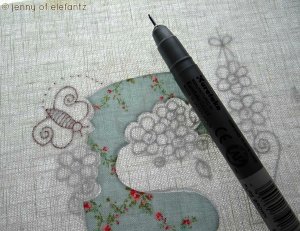 Craftsy member Jenny of Elefantz, provides great, free tutorials on her site, Elefantz.com. Most of the time, she traces patterns directly on the fabric. Whether it is stitch lines or an appliqué piece, the patterns are easiest to trace on a light table. If you do not have a light table, a well-lit window (or even the TV screen) does the trick.
A smooth interfacing gives the fabric a better surface upon which to draw. Jenny also recommends using a 0.3 mm Zig Millenium pen in brown. The ultra fine tip creates stitch lines that are crisp and easy to follow while still hidden by thread.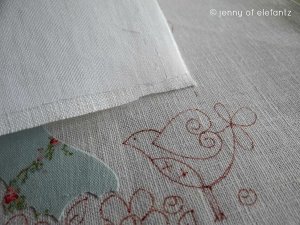 One thing to remember, is that appliqué pieces must be traced in reverse so that they are right-side up when fused to the fabric background.
Get the full tutorial here.
Scan and print
Jenny also experimented with printing directly on fabric using a regular printer. First, she scanned the image and placed it in a document she could print.
Fabric must be fused to something for support. Jenny used freezer paper. Stiff interfacing may also work although something like heavy starch is probably not a good idea.
Get the full tutorial here.
Iron-on transfer pens
Sulky blogger Kelly Nagel used iron-on transfer pens to transfer a mug rug ear pattern to fabric. Although it would work beautifully for transferring embroidery or quilting patterns, this technique is especially useful with sewing and appliqué patterns that you do not want to cut apart or make into a template, like those in a book. Just make a copy to trace and the originals will be perfectly preserved.
Trace the pattern outline with a transfer pen.
Heat the fabric to accept the dye, place the traced pattern right-side down on the wrong side of the fabric for sewing pieces (like the monkey's ears) or to the right side of the fabric for embroidery lines, and press.
The outline transfers beautifully. You can use one tracing several times before having to re-trace when the outline gets too light. Pair the fabric up with another piece, right sides together and you are ready to cut and stitch!
These techniques should work well with patterns designed for hand embroidery, free-motion machine embroidery, quilting and even transferring pattern pieces for sewing.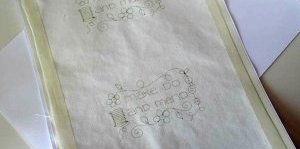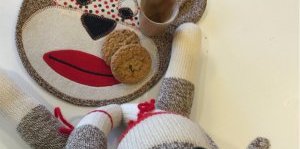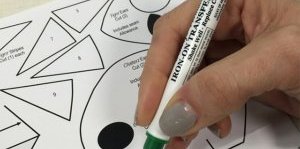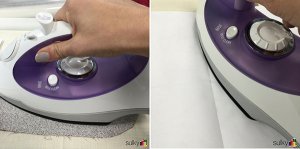 Share this article
Related Posts