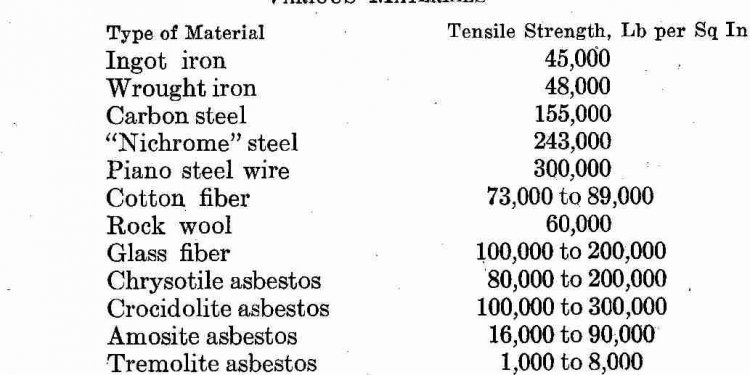 Synthetic Fabrics list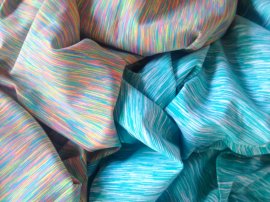 Synthetics
In the sewing world, many of us are natural fiber snobs. The 1970s cast a long shadow over the world of synthetic fibers — memories of clingy, sweaty polyester shirts certainly die hard! But synthetic fabrics have come a long way since then and not all polyesters are created equal. Take a look at the labels of your ready-to-wear activewear and you'll see that nearly all are made from polyester, and yet still allow you to sweat and feel cool while exercising.
This is because the new generation of technical fabrics are created to allow moisture through the weave and wick away from the body, where it can evaporate on the surface, keeping you cool. Technical fabrics can also be waterproof. It may sound like a contradiction, but some fabrics can be both breathable and waterproof, allowing you to get caught in a downpour but not feel steamy inside after a few hours of hiking.
When most of us think of technical fabrics, we think of stretchy, breathable fabrics we can sweat in without feeling overly hot or cold. But there are many different fabrics which fit this description — from smooth or brush-backed jerseys, to large- or fine-holed meshes, piques, and rib knits. There really is a technical fabric out there for just about every activity!
Keep it clean
Synthetic wicking fabrics are so great at repelling water that they repel water in the washing machine, too. Dirt and body oils are difficult to remove, and can leave your activewear smelling funky after only a few washes. You can combat this by pre-soaking sports clothing in a vinegar solution or by using a special antimicrobial detergent like HaloSport. Never use fabric softener on your technical fabrics, as it can further prevent the detergent from reaching the dirt, as well as removing any special coatings on the fabric. To further preserve the life of your exercise gear, wash clothes inside-out with cold water and avoid tumble drying on high heat.
Brand names
There are thousands upon thousands of trademarked technical fabrics, and I've included some of the most common ones available to home sewists below. Many used to only be available to large manufacturers, but are now seen more frequently in fabric shops, either as factory remnants or those made specifically for retail.
Supplex: A trademark of Invista, Supplex fabrics are breathable and fast-drying with great color retention. Supplex is usually a stretch jersey, but can sometimes come as a thin woven, too. This is a useful term to search for, as many online retailers label any wicking jersey as "supplex".
Tactel: Also a trademark of Invista, Tactel fabrics are strong, light, soft, and dry eight times faster than cotton. Tactel is often used for underwear, and comes in the form of stretch jersey.
Lycra: It may surprise you, but Lycra is actually a trademarked name of Invista, and it falls under the generic "spandex" name. Lycra fabrics are extremely stretchy, have great recovery, and are often blended alongside other fibers to help maintain shape and support. Lycra is always seen as a stretch fabric, but can be inserted into wovens or jerseys, and used in activewear, swimwear, underwear, hosiery, and pretty much any other garment you can think of.
Dri-Fit: Dri-Fit is a trademark of Nike, and the main advantage of this wicking polyester is its high evaporation rate. Dri-fit usually has a little stretch, and can often be identified by its small, regular holes. It's most commonly seen in "technical" race shirts given away at events.
Meryl: A trademark of Nylstar, Meryl is a nylon microfiber with great stretch and recovery, wicking weave, and odor control. Meryl can come in many different forms, such as stretch jerseys, sweater knits, coated wovens, and meshes.
Share this article
Related Posts