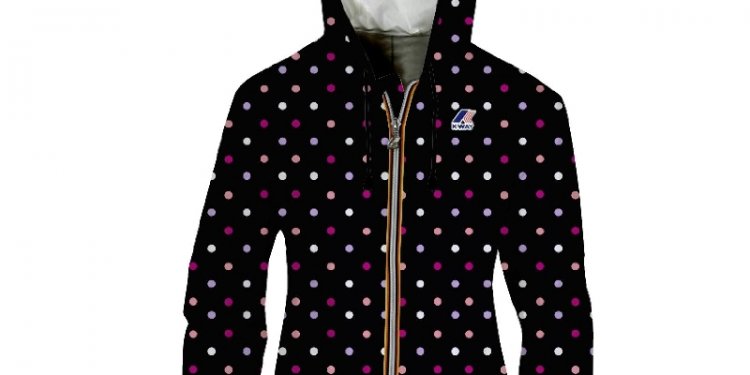 100 nylon Waterproof

Believe it or not, "100% waterproof" fabric doesn't really exist. With enough pressure, water will pass through anything. This means that all fabrics are technically water-resistant. Synthetic materials like nylon will provide better water-resistance than more absorbent materials like cotton, but untreated fabrics aren't designed to withstand blasting winds, heavy rain and snow. To be categorized as waterproof, a material must provide a higher level of sustained water resistance. This is accomplished by combining fabric with special waterproof membranes or coatings. When we label a product as waterproof, it must either be made of a waterproof material or include a waterproof breathable membrane (or a waterproof breathable laminate). We do not consider products that only have a DWR (durable water repellent) coating to be waterproof.
Waterproof Rating
A fabric's waterproof rating is directly related to its ability to withstand water under pressure in a controlled, laboratory setting. In other words, more resistance to pressurized water equates to a higher waterproof rating. Waterproof ratings are measured in two ways:
pounds per square inch (psi)
mm/24 hours
Common water-resistant fabrics can withstand between 3 to 5 psi of water pressure, which is fine for a brief, light rain shower. A Gore-Tex® shell can withstand about 40 psi of water pressure. This higher rating can become necessary if you're kneeling on snowpack or carrying a heavy pack in the rain, which puts additional pressure on the fabric.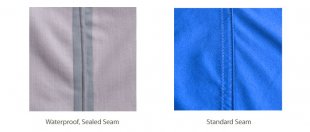 A "mm/24 hours" rating refers to the amount of rainfall a fabric can withstand in a single day. Thus a 10, 000mm waterproof rating means the garment can withstand 10, 000mm of rainfall in a single day without letting moisture in. The higher the number, the more waterproof the item will be. Gore-Tex®, for example, has a waterproof rating of 28, 000mm.
Sealed, Taped and Welded Seams
Needle-stitched seams create thousands of small holes that allow water to sneak inside, so most high-performance outerwear has sealed or taped seams to prevent leaks. Alternatively, welded seams are bonded using heat and pressure, which does not create any punctures in the material, and therefore won't compromise the weather protection. In addition to the seams, zippers may either be welded or have storm flaps to prevent water from entering. There are two levels of seam-sealed construction:
Critical Seams Sealed: Only the upper body of a garment is sealed or taped. This protects the most vulnerable seams, but leaves lower areas less protected.
Fully Seam-Sealed: All seams are sealed or taped for maximum protection in harsh weather.
Share this article
Related Posts