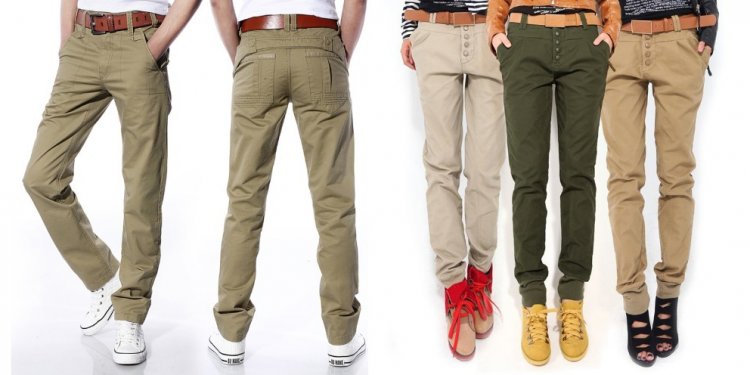 100% Cotton Twill fabric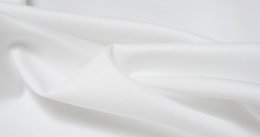 Twill
Twill fabrics are easily recognizable because they will show diagonal weave or texture. The diagonal effect can range from very fine, subtle twills to much larger Imperial or Cavalry twills. Twills will almost always have a bit of shine, though the degree can depend on the weave, color, and cotton used. Twill is an extremely tight weave, that can come in extremely high thread counts, some of which might be mistaken for silk. Because of the diagonal texture twill is a bit softer than broadcloth and will drape more easily. Twill won't give you the same "crisp" look that freshly pressed broadcloth can, but it's relatively easy to iron and resistant to wrinkles.
Learn more about twill fabrics here or browse our selection of twill fabrics here.
Pinpoint Oxford
Pinpoint (also referred to as pinpoint oxford) has the same weave as oxford cloth, although it uses a finer yarn and tighter weave. It is more formal than oxford cloth, but less formal than broadcloth or twill. Think of them as great everyday work shirts, but not necessarily the first recommendation for special events. Pinpoint fabrics are generally not transparent and are slightly heavier and thicker than broadcloths. Because of their heavier construction, pinpoints are fairly durable fabrics. Opt for a twill or broadcloth if you're looking for a formal shirt.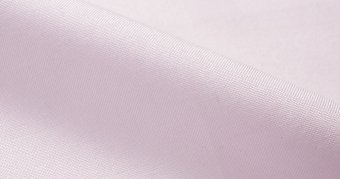 Learn more about pinpoint fabrics here or browse our selection of pinpoint fabrics here.
Chambray
Chambray is a plain weave fabric. That means it has a similar construction to broadcloth, though it is generally made with heavier yarns for a more relaxed or workwear appeal. Generally there will be white threads running in the weft/width direction such that the fabric has an inconsistent color to it. This could be compared to an end-on-end, though chambray is generally much heavier and more appropriate for casual wear than dress.
Denim
We all know denim as the fabric of our jeans. But construction wise, denim is a twill fabric. A sturdy, possibly coarser twill often dyed with indigo. For the most part though, when it comes to denim shirting, you're mostly going to find much softer, lighter versions of the fabric than what your jeans are made of. Denim shirting can come in many forms but generally have a different color on the inside than the outside.
Dobby
Dobby (which is very similar to Jacquard, although technically different) can vary widely. Some versions are quite similar to broadcloth in terms of thickness and weight, while others can be thicker or woven to almost look like twill. Many dobby fabrics have stripes woven into them, although some are solid colors. The solid colors tend to have a faint stripe or dotted patterns woven in the same color as the base cloth.
Learn more about dobby fabrics here or browse our dobby fabrics here.
End-on-End
End-on-end broadcloths are a very popular type of dress shirt fabric with a distinct contrast coloring. Woven with colored thread in the warp and white thread in the weft, it looks like a true solid from a distance, but has more texture when seen from up close. Typically a lighter weight fabric, it's a great choice for those living in warmer climates.
Flannel
A fall/winter favorite. Flannels are warm, fuzzy fabrics that are most often brushed twill or brushed poplin fabrics. While they're most regularly 100% cotton, they sometimes can come in cotton/wool, and even cotton/cashmere blends for added warmth. Usually made in thicker weaves, these are decidedly casual fabrics that are great for cold weather.
Melange
Melange fabrics can come in every sort of weave–poplin, twill, royal oxford, etc–and are woven using multi-colored yarns. Each yarn will be dyed this way, most often with 2-3 subtlety different hues. These unique yarns can help achieve a heathered, intentionally inconsistent, somewhat organic look. Melange fabrics are different than Mouline fabrics, as Mouline fabrics are made from consistent, one-color yarns that are twisted together to achieve a multi-color look.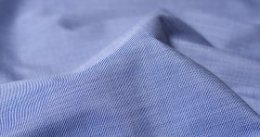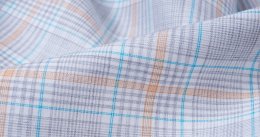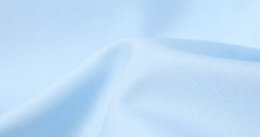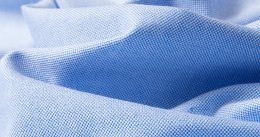 Share this article
Related Posts