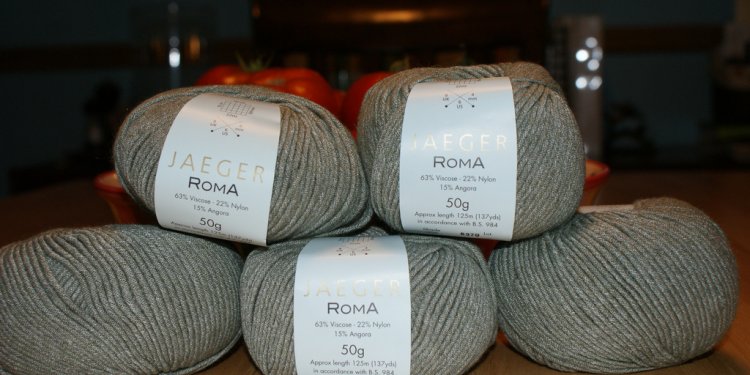 Viscose nylon
Country or region: USA

Message: I just bought an ivory colored (only color that was available) dress knowing I would have to dye it for a wedding. The outer dress has lace which is 60% viscose and 40% nylon, gores in the skirt are 100% nylon, and a separate slip/lining 100% cotton. Is it possible to dye a pale pink? If so, what kind of dye, what temp should the water be, and can it be done in a machine? Please help with this as it's my daughter's wedding and I can't afford to buy anything else or to have it done by a professional.
I think you should return the dress to the store, and somehow find another dress to buy that you won't need to dye. This dress does not sound as though it's washable; if it's not washable, then you won't be able to dye it without ruining it.
It's always disturbing to hear of someone planning to dye a garment they can't afford to replace. Dyeing your dress will probably work, if it is washable—not if it's marked "dry clean only"!—but there's always a chance that it won't work. Dyeing anything that's not sold for the specific purpose of dyeing is a little risky. You always need to have an alternative if you don't like the results.
That said, if you decide to try dyeing the dress anyway, the first thing you must do is wash it. If you can't wash it, you can't dye it, period. If parts of the dress shrink, while others do not, the shape of the dress will be ruined, and you'll have no choice but to find another dress then. (See if there's anything acceptable at a thrift store or consignment store.) Use the hottest water you think the dress will be able to survive, ideally 140°F, because hot water works better to remove invisible stains and finishes, and nylon requires hot water for dyeing. The scary part is that both the cotton and the rayon (viscose) portions of the dress are likely to shrink, while the nylon stays the original size. This is the riskiest step. You can easily ruin the dress at this point, if the manufacturer didn't intend for it to be washed.
Look carefully at the stitching on the dress, at the seams as well as any top-stitching, The thread used to sew a ready-made dress together is always made of polyester, unless the dress is sold as PFD ("Prepared For Dyeing"). That means that it will not take the dye that works on other fibers. The one dye that will work on polyester is unsuitable for a non-polyester dress, since the amount of boiling required for it can cause more damage to the dress. Will the dress look okay once you've dyed the fabric and the lace, if the thread remains white? It probably won't be too bad if you chose a pale color to dye the dress.
If you wash the dress and find that it survived without shrinkage or other damage, then you can consider dyeing it. Viscose rayon can be dyed with the same dyes as cotton, but not with the acid dyes that work on nylon; nylon can be dyed with acid dyes or disperse dyes, but not with the reactive dyes or direct dyes used on cotton and rayon. This is the one situation for which an all-purpose dye is ideal, since it is a mixture of dyes that work on cotton with dyes that work on nylon.
All-purpose dye is inferior for most purposes. The dye tends to bleed in the laundry, so anything dyed with all-purpose dye must be hand-washed separately, and it fades quickly, compared to other dyes. However, neither of those problems will matter for you if you're planning to wear this dress only once, or only a few times. All-purpose dye will not dye polyester, but it will dye both cotton and nylon, as well as rayon (viscose), so it's the best choice for your combination of fibers. Unfortunately, there can be no guarantee that the different fabrics will take the same amount of dye. You may end up with dark pink nylon lace along with pale pink rayon, or the other way around.
There are several different brands of all-purpose dyes. In the US, the easiest brands to find are Rit and Tintex. Some people say the colors in the Tintex line are better. The most common brand of all-purpose dye in the US is Rit, which can often be found in all sorts of stores, even grocery stores or pharmacies. However, grocery stores and pharmacies are likely to have only a limited selection of colors. A fabric store or a crafts store is more likely to have the color you're looking for. It's also possible to use Jacquard acid dye, to color the nylon, and also use Jacquard iDye or Procion dyes, to color the rayon and the cotton, but that's more complicated. Rit all-purpose dye does come in a pink color, if the store you go to has not run out of it. If you can't find pink, you can use a much smaller amount of red dye in order to get pink, using only one-tenth as much dye as the package recommends for dyeing red.
It's difficult to get the color smooth and even unless you use a large container and do a lot of stirring. The easiest way to accomplish this is to dye in the washing machine. For a pale pink, use less dye powder (or liquid dye) than you would use for an intense color. Normally, to get the colored pictured on the package, you would have to use two boxes of the powdered dye, or one bottle of the liquid dye, for each pound of fabric; all-purpose dye does not go very far, because what's in the package is mostly salt and detergent, with only half a teaspoon or so of actual dye included in the mixture in an entire box of dye. In your case, you might want to use only a half a box (or a quarter of a bottle) per pound of fabric (weigh your dress while it's dry to see how many pounds it weighs), to be sure your final color is pale and subtle. You can always repeat your dyeing with more dye if it comes out too light the first time.
See also:
Share this article
Related Posts