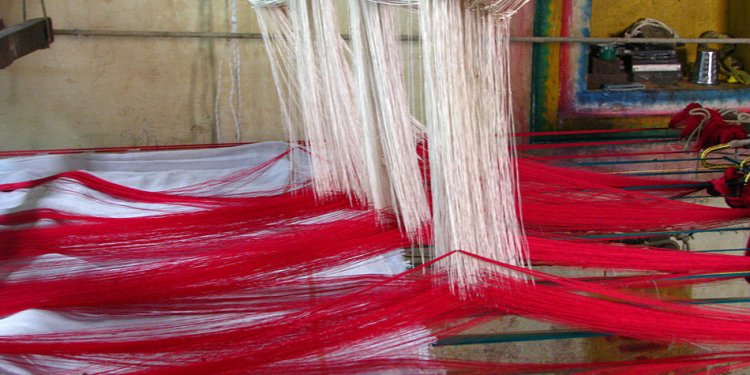 Weaving silk

If you think you're familiar with what you'll find at the Silk Weaving Studio, maybe it's time you dropped in discover all the new and exciting things we have!
In addition to the constantly changing landscape of weaving, Sanjo Silk now provides a whole new world of yarn.
From India, we have an small but enticing selection of silk tussahs, mugas and eris, everything from the finest, flossiest fibre to textural, crunchy yarns. All in the natural tussah colours, ranging from softest tan to rich browns. Golden muga. Soft, cottony eri.
A limited selection of Habu Yarns are available at the Silk Weaving Studio. We have stainless steel blends, overtwists, and an assortment of other delicacies.
We are carrying a new range of colour in the silk stainless steel.
We have some very special yarns from Japan that need to be seen in person!
For you knitters, if you haven't knit with silk yet, you're in for a treat. We have yarns from finest lace weights to lustrous singles to mohair/silk blends. Some are hand-painted in heart breakingly beautiful colours. We've got patterns for a variety of items and styles; and for those of you who can't decide, we have some kits available. Come and spend some time running your fingers through our baskets of silk loveliness.
Share this article
Related Posts