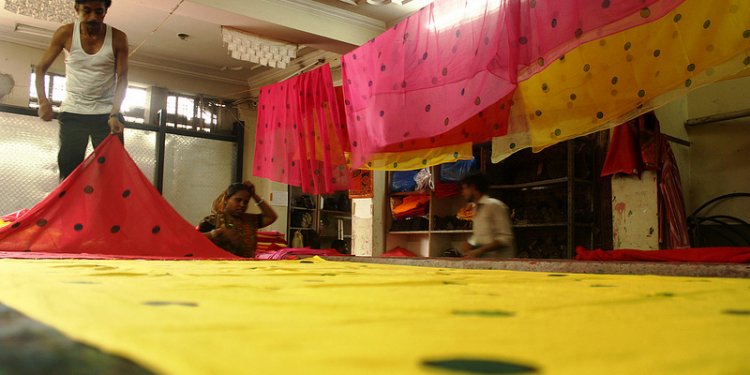 Textile suppliers
MMI Textiles is a premier supplier to the diverse textile market place. Through our commitment to unmatched service and integrity, we become indispensable to our partners.
MMI Textiles stands for "Me, Myself, & I". The company lives by this model every day. It illustrates our personal 110% commitment to our customers and the integrity of the products that we sell.
FAMILY BUSINESS
At MMI, the textile business is all in the family. Our president and co-owner, Amy Bircher, was raised in the textile industry. As a youngster, she started working for her father and stepmother, Jim and Karen Bircher, at National Dye Works in Lynchburg, South Carolina. Amy earned a Bachelor's of Science in Textiles from West Virginia University in 1993.
MMI Textiles opened its doors as a manufacturer's representative in September, 1997. We served six Midwestern states and handled sales for Tape Craft Corporation, NDW Textiles, Inc., and Wirewright Mfg.
STEADY GROWTH
MMI branched out to represent ten states by 2001. In 2002, we also started distributing product lines that complemented existing MMI lines, providing our customers with reliable sourcing at competitive prices.
These lines included some hook and loop products and labels—two of our most rapidly increasing product lines due to product quality and competitive pricing. MMI has continued to add new distribution lines ever since.
By 2002, we began sourcing finished product for our customers both domestically and off-shore, based on their needs and time demands.
RELIABLE PARTNERSHIPS
Since 2002, our resource base has grown to include more than 80 factories in China, India, and South America. We work with these factories on a continual basis through long-term partnerships. We carefully oversee the quality of our components in each product. We also have several domestic factories that we work with that can produce 100% USA-made goods.
JOINING FABRICS
In January 2007, Jim and Karen Bircher retired and MMI purchased NDW Textiles. Having been a rep for NDW Textiles for 10 years, the acquisition was natural and the transition has gone extremely well.
MMI Textiles Inc., dba NDW Textiles, is a strong provider in the government contract arena, proudly selling many products that are used in support of our U.S. troops and other government agencies.
CONTINUING TO GROW
As a company, we have rapidly grown, and we're still growing. Every year, our company increases from 30% - 50%. Since January 2007, MMI has increased from 4 to 14 employees, and we're still expanding our team. We also now oversee the production of our own stock and custom fabrics—many of which are 100% domestic.
Share this article
Related Posts