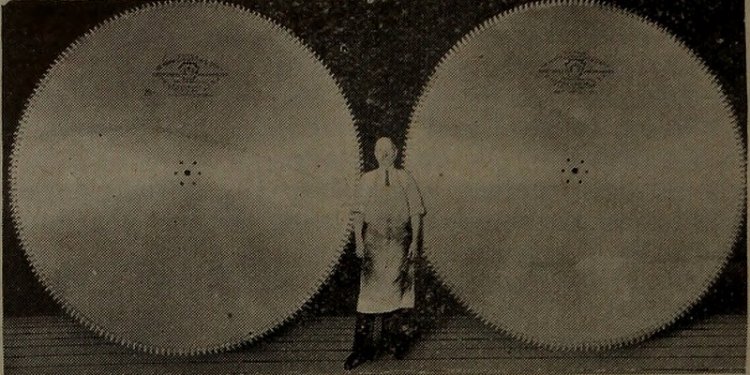 Where does viscose come from?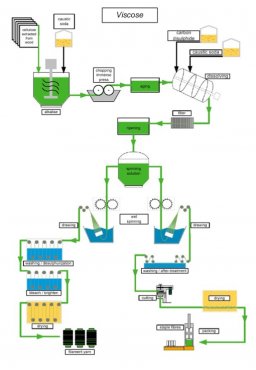 2 03 2012
Fibers are divided into three main categories:
Natural – like flax, wool, silk and cotton
Manufactured – made from cellulose or protein
Synthetic – made from synthetic chemicals
The difference between "manufactured" and "synthetic" fibers is that the manufactured fibers are derived from naturally-occurring cellulose or protein, while synthetic fibers are not.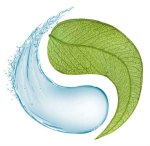 And manufactured fibers are unlike natural fibers because they require extensive processing (or at least more than is required by natural fibers) to become the finished product. The category of "manufactured" fibers is often called "regenerated cellulose" fibers. Cellulose is a carbohydrate and the chief component in the walls of plants.
Rayon is the oldest manufactured fiber, having been in production since the 1880s in France, where it was originally developed as a cheap alternative to silk. Most rayon production begins with wood pulp, though any plant material with long molecular chains is suitable.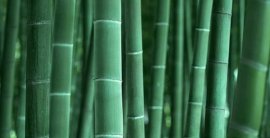 There are several chemical and manufacturing techniques to make rayon, but the most common method is known as the viscose process. In the viscose process, cellulose is treated with caustic soda (aka: sodium hydroxide) and carbon disulfide, converting it into a gold, highly viscous liquid about the color and consistency of honey. This substance gives its name to the manufacturing process, called the viscose process.
The viscous fluid is allowed to age, breaking down the cellulose structures further to produce an even slurry, and is then filtered to remove impurities. Then the mixture is forced through fine holes, called a spinerette, directly into a chemical bath where it hardens into fine strands. When washed and bleached these strands become rayon yarn.
Although the viscose process of making rayon from wood or cotton has been around for a long time, it wasn't until 2003 that a method was devised for using bamboo for this process.(3) Suddenly, bamboo was the darling of marketers, and the FTC had to step in to remind manufacturers to label their products as "bamboo viscose" rather than simply bamboo.
Share this article
Related Posts