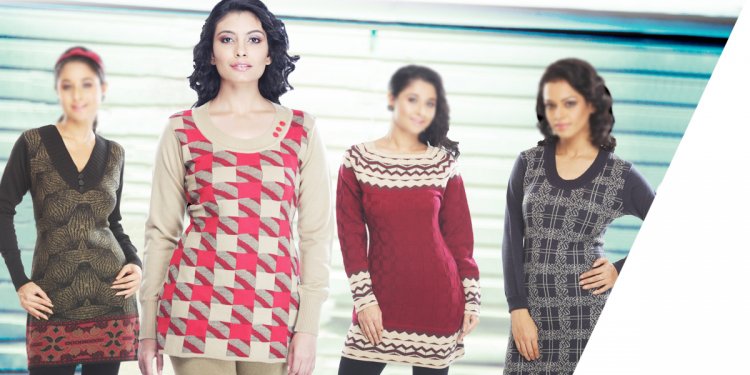 List of Knitted Fabrics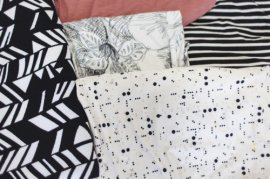 Whenever I walk into a store with a large inventory – whether it's books, music, or even fabric, I immediately turn into a deer in headlights, and I can't think of a single thing to look for! When I was younger, it was always an issue in music stores – I'd walk in, see the thousands of bands and cds on offer, all nicely laid out by genre and alphabetically listed, and suddenly my mind would go absolutely blank. Rather than try to change my reaction, however, I learned at university to instead cope with it by making a list of what I wanted before I got to the store so I'd have something to refer to once inside.
I don't find myself in music stores all that often these days, but I get the same reaction when faced with a fabric store with a huge selection, whether it's an online store or one in real life. I still refer to lists when my mind goes blank, too – they're just on my phone these days instead of scraps of paper! That way I can remind myself what I wanted to buy and focus on the task at hand. I'm still just as distracted by eye-catching fabrics as anyone, but having a list in front of me helps me to assess whether the fabric is suitable for my project and how much of it I need to buy.
I've been sewing for a number of years now, but it took until a few years ago before I really started sewing knit fabrics in greater quantities. Some of the most casual, comfortable and well, favorite garments in our wardrobes are made of knits and it makes sense to sew the kind of garments we wear most often. However, there are a huge variety of knit fabrics available, and it can be bewildering to decide which would be best for a particular project when faced with thousands of options in a shop.
The wrong fabric can ruin a pattern just as easily with knits as with wovens, and even though the fit can be more forgiving in a knit garment, there are still a variety of pitfalls. With a few carefully considered questions, you can help narrow down whether the fabric that caught your eye from across the store is really going to work for your project or not. And if not – maybe you'll realize that it's better suited for a different garment entirely!
Use: How would I wear this fabric?
Try to imagine the fabric as a finished garment before you buy.
If you have already selected a pattern, then it's helpful to bring it along shopping with you to refer to in store, or if you've forgotten it, you can often look up the fabric requirements on the pattern company's website from your smart phone. Read the suggested fabrics on the pattern envelope – if there's a suggested drape or weight or the envelope contains a stretch ruler for you to hold your fabric against, then these can be incredibly helpful when shopping.
Think about the intended garment, too – is the style figure-hugging or more loosely fitted? What environments will it be worn – in hot weather, or cold weather, during exercise, or layered under jackets?
Color & Print: Will the appearance of this fabric suit me?
Think about how the color and print will work with your particular
coloring and existing wardrobe. Pattern shown is the Mesa dress.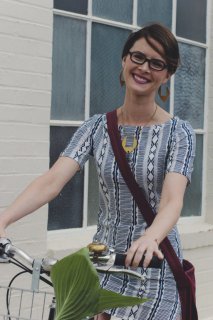 This is likely to be the first thing that attracted you to this fabric – we all have a special talent for spotting that special bolt from across a crowded room! But before you put it in your basket, stop and think whether the color or print are really suited to your skin tone, hair color, and lifestyle. If you're in a physical store, hold the fabric up to your face & look in a mirror or get a friend's opinion (either in real life or over a video chat). Be honest and ask if the color works for you or not.
Next, consider whether this fabric would coordinate with other garments in your wardrobe, or would it be an "orphan"? And finally, ask if you can imagine yourself wearing it. For example, I am always drawn to loud prints, but I know I'll never wear a busily-printed dress or top as it just never "feels like me" – unless it's for activewear! So I've learned over the years not to buy crazy prints unless they're suitable for exercise, or they just won't get worn, no matter how much I love the print!
Share this article
Related Posts