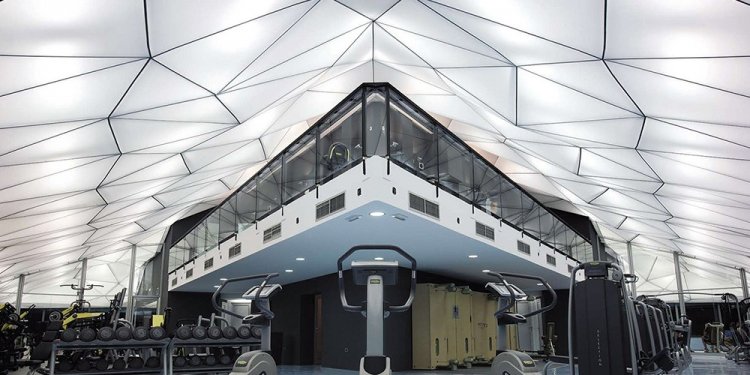 Stretched fabric ceiling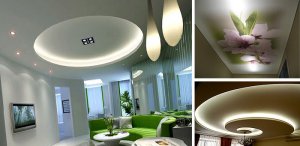 Modern polyutherane is a unique material widely applied in various fields of construction business, industry (shoe soles), production of various parts (aircraft manufacturing) and to make functional heavy-duty and durable elements (steering wheels). This is a synthetical polymeric material made from crude oil products (isocyanate and polyol) and active components added so that the ready-made material has certain application properties.
This material is safe and eco-friendly
Only natural ingredients are used to make the material. Installation of fabric stretched ceilings does not require fresh water (unlike plastered ceilings) and considerable energy consumption because this installation is "cold."
This material is absolutely fire-safe, it can "breathe" (i.e. it gets air through and does not affect air circulation in the room); it does not accumulate dust, and perfectly covers electrical wire and other technical communications. Fungus and mold-proof.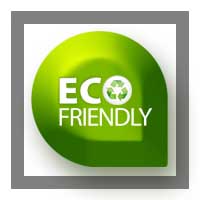 Precisely these characteristics enable to install webbed stretched ceilings in habitable rooms or in rooms of high sanitary requirements, for example, in healthcare institutions, without endangering people's lives and health.
Versatile applications
Combination of such properties of the material as plasticity and increased strength enables to apply fabric stretched ceilings to finish the ceilings of any geometry and in rooms of various purposes and sizes.
It has high temperature and acoustic insulation properties. Thus, even in the roughest environment such a stretched ceiling can serve long and maintain all of its aesthetic characteristics.
This material is designed for various microclimate environments: it can stand low and high temperatures (cold resistance down to -35 °С), humidity and lighting changes.
Satisfies anybody's taste, color preferences and designer's whims
A fabric stretched ceiling has a mat (lackluster) surface. Thanks to the state-of-the-art manufacturing technologies, the width of the fabric is up to 5 meters. This enables to avoid weld lines and makes the ceiling weldless, smooth and ideally flat.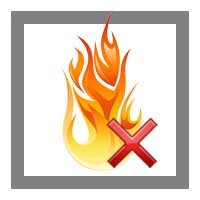 Combination of various types of lighting and the possibility to photoprint pictures can radically change visual perception of the room's space, establish a special environment and unite the interior zones into a single harmonious ensemble.
Wide selection of colors and textures can satisfy any stylistic preferences and implement the most exquisite designer's ideas.
Prompt stretched ceiling and lighting installation
Only a few hours of work and absence of construction waste and dust will make changes of your ceiling transparent and nice. Cold installation of the fabric stretched ceiling is safe to the installation crew and does not require a long period of room isolation prior to or after the ceiling is mounted.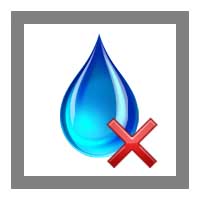 Previously prepared fabric and necessary additional equipment are delivered to the installation site by the employees of NYCeiling, Inc. and after the locking plates (profiles) are installed on perimeter the material of the future ceiling is stretched and fixed.
Easy to care, and working lifespan is under warranty
Practically, it is not necessary to take care of stretched ceilings. The canvas does not accumulate frictional electricity to attract dust, and water is not condensed on top of it, and that is why you don't have to wipe dust or water drops from the ceiling. However, if it gets dirty, it can be washed by a soft cloth soaked in warm soap solution.
Despite durability and wear resistance of the material, you should avoid using any sharp or cutting tools, abrasives, aggressive washing substances containing acetone, kerosene and various solvents.
All ceilings installed by NYCeiling, Inc. are covered with a and free maintenance in case of defects for which you are not liable: ponding by the upstairs neighbors and removing of the entrained water, fabric hanging-down, and defects of the fixing equipment.
Interesting facts
A self-colored light fabric stretched ceiling will be ideal when it is necessary to make the ceiling look higher, make the place cozy, and lay an ideally flat surface without joints of welds in free-planned rooms.
If the geometry of the ceiling has to be changed or if it is necessary to accentuate it, apply an abstract canvas photoprint and the combined system of skylight.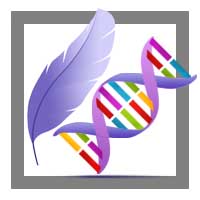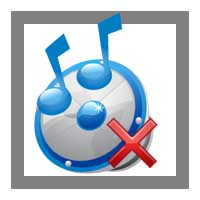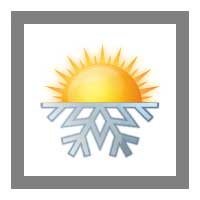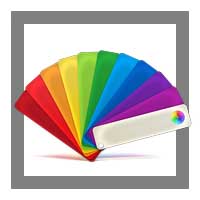 Share this article
Related Posts